Still Need a Space? Tips on Finding the Right Office for Your Brick & Mortar Insurance Agency
If you are an Independent Insurance Agency Owner there are many things to consider when looking for a location. Some of these factors include the size and price of the building, parking, and how accessible it is to potential clients (aka people). As an Independent Insurance Agency Owner, there is a lot to consider when looking for office space. Let's take a look at a few key factors that will help you make your decision.
To Rent Or Buy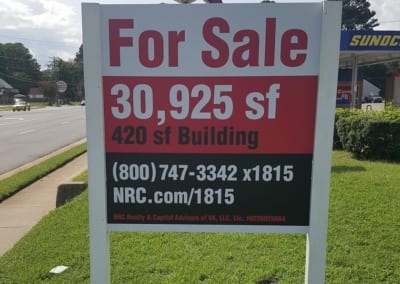 To rent or to buy. This question can be quite hard to answer, or possibly quite easy. First, consider the capital you have available. Do you have the money available in your business to even think about buying an office space? If not, then you already have an answer to the question. 
If you have the capital available, buying office space might be a great investment. Just like buying a personal home, your office could appreciate in value with time and become a great asset to the business. Some agency owners also want to customize every aspect of their office space. If you own the office, you can make it into anything you want (within the building codes of course) and won't be limited by your landlord's rules.
What Type Of Office Space Do you Need For Your Agency?
After you decide to rent or own, you need to figure out what type of office your insurance agency will inhabit.
Stand Alone Office
This is what most people think of when they consider their office space. Stand-alone office space is a building that only houses one business (your agency) and is not connected to other buildings. 
There are some major pros to a stand-alone space. You won't have to share your offices with anyone else. Your customers won't share space with customers of another business, and you won't compete for parking spaces with other businesses. 
Of course, with the good, you also have to consider the bad. You will probably pay the most per square foot to locate your business in a standalone office.
Strip Mall
Locating your business in a strip mall will reduce your costs quite a bit. With all the businesses located in the strip mall sharing the cost for shared parking and building maintenance, you will enjoy a lower cost per square foot. You will also likely benefit from a high-traffic location as most strip malls are placed along busy roads.
Of course, sharing space can have its downsides. Your customers may struggle to find parking places if the location gets busy during the day. You also have no control over what types of businesses will be located next to you. This could affect how your customers perceive your business.
High Rise Building
If your city has tall buildings chances are you can rent or purchase. If you are trying to present a high-class image to your customers, having an office in a large office building could be a great choice. You will also likely be located in a downtown business district which could be a good choice depending on what types of customers you are trying to serve. 
The prestige and prime location of many high-rise buildings has a cost. You will probably end up paying more per square foot in this type of building than you would in a smaller location. You also need to consider the proximity to your customer base. If your clientele is not often in a downtown area, all of the hassles of downtown like parking and crowded streets could make them less likely to choose your agency.
Shared Office Space
The recent explosion of shared office spaces also called co-working spaces has presented a very low-cost option to many businesses. By sharing common spaces with a large number of companies you can keep your cost per square foot to a minimum. 
While the cost savings might be tempting, many shared office spaces have limited space available for client meetings. Be sure to consider this when you evaluate this option. 
Home Based
If you are on a shoestring budget your home office might be the best or only option for your agency. Working at home can have serious benefits for the right kind of insurance agency. No commute times, eliminating office rents, and the flexibility offered by working at home are all huge benefits. 
Of course, a home-based business might be a horrible idea if you plan to have clients visiting often, or need the space for multiple employees.
How Much Can You Afford To Pay For Your Office Space?
Before you start shopping for the future home of your insurance agency you need to know your budget. How much do you have available each month to spend on office space? Be sure to consider utilities like water & sewer, electricity, internet, and phone service. Some office spaces might include these costs and some won't.
Consider Your Brand
There's no reason to tip tow around this. Are you planning to service a client base that will require a shiny and fresh office space, or will your clients be fine visiting an office space in an older building on the outskirts of town? No judgment here! You could save a lot of money on less flashy office space but if you expect to service high-income clients, they might expect a lot from your office.
How Many Square Feet Do You Need?
How many employees will your insurance agency have? On average each employee requires between 125 and 225 square feet. This might not seem like much, but don't forget to plan for common spaces like bathrooms, break rooms, employee kitchens, reception areas, conference rooms, reception areas, and client waiting areas.
Do You Need A High Traffic Location For Your Agency?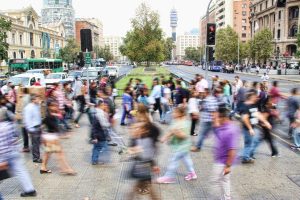 If you are planning to grow your book of business organically you might benefit from a high visibility location with good signage along a busy street. Never underestimate the power of repetition. If a prospective client drives by your office every day and notices your sign, they might choose you when it comes time to shop their insurance rates. 
On the other hand, if you're opening your agency with an existing book of business you might be able to get away with a less visible location. Locating your office a bit off the beaten path might save you quite a bit of money each month.
Type Of Neighborhood
The actual location of your new insurance agency office will depend on the types of clients you expect to serve. If you're planning to sell mostly commercial insurance you might find it valuable to be located downtown in a central business district. If your agency will serve the Property & Casualty market you may want to consider a location along the main commuter road or even in the suburbs near residential areas.
Presence Of Competitors
When trying to find a new location you should at least consider the location of your main competitors. Are you aggressively trying to target the clientele of another agency in town? You might consider locating your office near them. Remember this knife can cut both ways. If you locate your agency near a competitor, your clients might start wondering if the grass is greener on the other side of the fence. 
Of course, if you sell and service most of your policies over the phone it might not matter how close you are located to your competitors.
Another important thing to consider is that some carriers will not appoint your agency if it is too close to an existing agency partner. Be sure to check with your carrier partners for any restrictions.
Parking And Ease Of Access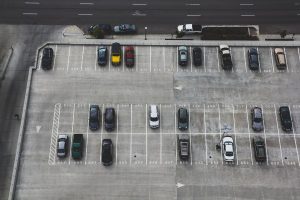 Will your business be handling a lot of in-office visits from your clients? If so, make sure you have plenty of parking space for both your staff and the clients that will come to see you. Also, consider how easy it will be to get in and out of the parking lot. Nothing can frustrate a potential customer like traffic and parking problems.
Starting An Agency?
Get your agency startup checklist today
Get the latest news from the insurance industry delivered to your inbox.
Are you starting an indepenDent agency?
Get Your Agency StartUp Checklist Today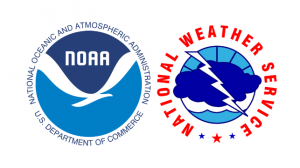 Tropical Weather Updates
5-Day Uncertainty Track last updated Tue, 03 Oct 2023 14:51:13 GMT Wind Speed Probabilities last updated Tue, 03 Oct 2023 15:29:42 GMT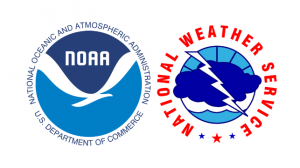 Tropical Weather Updates
Issued at 900 AM MDT Tue Oct 03 2023 932 WTPZ45 KNHC 031450 TCDEP5 Tropical Storm Lidia Discussion Number 2 NWS National Hurricane Center Miami