HOAIC
Homeowners of America Insurance Co. (HOAIC), an Irving, Texas-based property/casualty insurance provider, has added Paul Domek as a territory sales manager in Illinois.
Domek brings over 20 years of insurance industry experience to HOAIC and has spent his most recent time with Founders Insurance. In addition to his insurance background, Domek has a solid working knowledge of Illinois and the Midwest and is charged with helping to expand HOAIC's strategic growth in the region.
Illinois was the seventh state where the Texas-based company began actively writing policies in September 2020.
Domek will be based in the Chicagoland area, managing the development of new independent agency relationships throughout the state.
United Heartland
United Heartland Insurance, based in New Berlin, Wisconsin, has promoted Ben Richeson to regional director in Kansas City.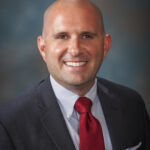 Richeson will oversee business development, claims, loss control and agency management for the company's operations in Kansas, Missouri, Nebraska, Oklahoma and Texas.
Richeson has more than 10 years of workers' compensation insurance experience. He began with United Heartland in 2015, serving as Regional Claims manager. Prior to joining United Heartland, he was a unit manager in the workers' compensation division of Travelers Insurance.
Richeson also worked for eight years in risk management with the Kansas City Star and John Deere & Company.
United Heartland is the marketing name for United Wisconsin Insurance Co., a member of AF Group.
Liberty Mutual, Safeco
Liberty Mutual and Safeco Insurance appointed Rich Meuret as Midwest regional field executive as part of their unified independent agent (IA) distribution organization. He is based in Indianapolis.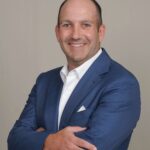 Meuret has rejoined Liberty Mutual after two years with Allstate Insurance where he held the position of field vice president, working with both exclusive and independent agents. Earlier, he spent nearly 15 years with Liberty Mutual and its legacy brands, including as chief actuary of America First Insurance and vice president of field operations at Agency Markets, as well as in various regional leadership roles across Safeco and Liberty Mutual business lines.
Now as senior vice president and Midwest regional field executive, he will serve North Dakota, South Dakota, Nebraska, Minnesota, Iowa, Wisconsin, Illinois, Michigan and Indiana.
The companies also named Diane Mitchel as Pacific region field executive.
Safeco is a Liberty Mutual Insurance company, based in Boston, Mass.
Originally posted at: https://www.insurancejournal.com/news/midwest/2021/06/04/616729.htm