Writing A Business Plan For An Independent Insurance Agency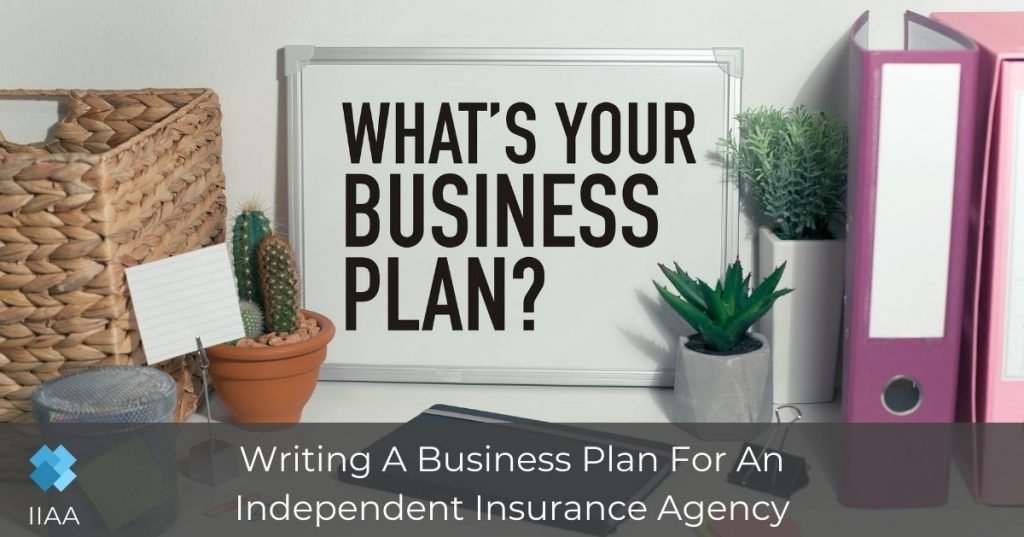 You might not carry around a glove box full of maps in your car any longer, but I bet you still pull up Waze, Google Maps, or some kind of map to get directions for any drive over 30 minutes. Why? Because you have to know where to turn along the way. If you didn't have the map, you'd end up on a never ending drive with little chance of reaching your destination.
Unless you plan to let your new startup independent insurance agency roam around in the wilderness with no direction and little hope for success you're going to need a plan to help you find your way.
A business plan is the best way to navigate your voyage to success and it probably isn't as hard as you think to write one.
We're going to talk about "the why" then jump right into a sample outline for a business plan you can use as your start your insurance agency.
So lay those maps out on the counter, get out the highlighters and let's start planning your route to a profitable independent insurance agency!
Why Write A Business Plan For Your Independent Insurance Agency
I promise not to stretch this road trip – map analogy much further, but a good business plan really is the roadmap for the growth of your business. Of course your plan will evolve as your agency grows, market conditions change, and unexpected opportunities present themselves. Despite those challenges, a good plan will help inform your decisions as you grow your business.
If you reach a fork in the road your business plan will serve as a guide. It will remind you of your ultimate goal and purpose as well as help you deal with problems along the way.
Who's Going To Read This Thing?
Other than your mother, who is even going to read this business plan? The answer to this key question should help you tailor your plan to answer potential readers' questions.
If you're going to need startup money from a bank, investors, or friends & family your business plan can be a tool to help you convince them your insurance agency will be a money-making venture for all involved. Your investors will want to understand the risks and opportunities of putting their money into your new agency.
Will you be taking on a partner in your agency? If so, they will want to see that you have a solid plan that's worth investing their time (and possibly money) in. Your plan will also detail the management and ownership structure of the company you're planning to start, this should be quite important to any potential business partners.
Finally, if you plan to hire any employees, having a solid plan locked down could help convince them to come on board. Your business plan should give any prospective employees a good idea of the goals for the business and how you plan to meet them.
Rules For Business Plans
While there are no hard and fast rules for writing a business plan we have a few suggestions that will make the process a lot easier and result in a workable business plan. This is the important bit, if you spend all of your time focusing on the plan, you never get down to the business of actually starting your agency!
Don't Get Fancy: Your business plan should be readable and concise. If you don't write a plan that people will read, you're defeating the whole purpose. No one is going read the War and Peace version of your plan and frankly, they shouldn't.

Also, keep your audience in mind. If you'll be using your plan to attract funding from investors who aren't in the insurance industry be sure to remove any industry jargon that they won't understand.

Get to the point and include only the vital information.

Get Feedback: The worst thing you can do is write your business plan in a vacuum. Run your ideas by a mentor or any agency partners you have lined up. If you keep your plan to yourself it's easy to make incorrect assumptions leading to a business plan built on a shaky foundation.

Getting outside opinions can help avoid the nightmare of devoting days of work only to realize that you've got something wrong early on, requiring a redo.

Don't Get Overwhelmed: Some business plan guides (hopefully not this one!) seem to be designed to make you chuck the whole idea and go back to your 9-5. Don't worry, a business plan shouldn't be that hard to write. You know the insurance industry, you probably have an idea of what type of agency you want to run, this is just a structured document explaining your idea.

You can do this. Just type up and outline and start writing. Your first pass doesn't have to be perfect. Once you get something on paper, it's much easier to go back and refine it.
Insurance Agency Business Plan Sections
Ok, we've got the pep talk out of the way. Let's talk about the outline. What sections should your insurance agency's business plan include?
Example Business Plan Sections
Executive Summary

Overview and Objectives

Products and Services

Market Opportunities

Sales and Marketing

Competitive Analysis

Operations

Management Team

Financial Analysis
Executive Summary
Your executive summary should be a brief overview explaining what type of independent insurance agency you plan to open. Think of this section as a very brief overview providing the most vital information from the sections to follow.
At a minimum, you should define the products and services the agency will provide, a quick summary of the market and competition, and an overview of funding needs.
Overview and Objectives
In this section, you should begin to go into a bit more detail about the new agency you're planning. What industry are you in, who is your customer, what is their problem, and how do you plan to solve it.
For example, maybe you're planning to serve the commercial insurance market in your area because there are no local agents specializing in this type of coverage. In your Overview & Objectives section, you should
State Your Goal: P

rovide commercial insurance for business owners in my location.



State The Problem:

There are no insurance agencies in the tri-county area specializing in commercial insurance, leaving business owners the choice of driving hours, or buying their insurance over the phone/internet having no personal relationship with their agent.

Who Is Your Customer:

Business owners in the tri-county area who are underserved and don't have a strong connection with their out-of-town agency.

How Do You Solve The Problem: By offering local service to business owners who need commercial insurance. Having a face-to-face relationship with their agent will make them loyal customers and ensure their business is adequately protected by someone in the community who understands their needs.

Products and Services
Finally a straightforward section! You should provide your products and services here. Be sure to avoid technical jargon as much as possible. Keep it simple.
Take care to spend some time explaining how your agency's products and services will be different from your competitors.
Market Opportunities
You'll be digging into the data a bit to complete this section, and that's a great thing! You need to understand the demographics of your clients, their willingness to change to a new agency, how often they shop their insurance policies, market growth potential and everything else that will help you better know your market and potential customers.
Once you have the data you should present it to make the case for the future success of your agency. A great tip is to work from large to small. Using our commercial insurance agency as an example, first define the entire market (businesses within your service area) then detail specific segments of that market you plan to target (car washes or restaurants) in your area.
Sales And Marketing
In the sales and marketing section, you should lay out how you plan to get customers for your business. This section can be broken down into a few segments.
Target Market:

What geographic areas are you targeting?

Strategy:

What channels will you use to promote your insurance agency? Billboards, social media, local partnerships, etc.

Commission Structure:

This might not seem to fit, but a good incentive structure for your sales team will encourage them to seek out customers (do your marketing for you).

Retention:

How will you keep customers once you've signed them up.

When this section is complete the reader should have a great idea of what you plan to do to find and keep customers.


Check out our Marketing Guide For Independent Insurance Agencies for an in-depth discussion of some of the best marketing channels for insurance agencies.
Competitive Analysis
Part of your planning should include a close look at the competition that is currently in the market or might enter the market in the future.
When working through your competitive analysis, be sure to focus on those agencies who directly compete with you. Back to our commercial insurance agency example, you would want to focus on agencies currently writing commercial policies in your area as well as any national companies serving the market.
Operations
You might be surprised to hear that this will probably be the easiest part of your business plan to put together. If you've reached the point in planning your agency where you're writing a business plan, you probably already know how you want that agency to run.
The purpose of this section is to detail how your business will run day-to-day. You want to answer a few key questions here.
What Are Your Office Space Needs:

This includes the physical office space

,

furniture, computers, phones, copiers, utilities, and all the other stuff you need to start an insurance agency.


Who Do You Need To Hire: Make a list of the positions you need to fill and prioritize who gets hired first (Hint: You need a top producer first!). This is also a great place to start considering job descriptions.
How Will Your Staff Be Organized:

Who will lead the sales, customer service, and admin teams? What will your management structure look like?

Appointments:

While this may not be set in stone, you need to have a plan for getting appointed with several carriers.

Growth Plan: Have a plan for how your staff organization will change as you grow. Which departments will change and how?


This operations plan should also include information on daily operations, client services, all licensing and permitting issues, insurance needs.
Management Team
This section or your business plan will help you organize, recruit, hire, and manage your management team. Having a plan for the key leaders of your agency is key to your success.
When planning your management team, you may find you already have people in mind for key positions. If so, you should plan how to recruit them. If you don't have people in mind for leadership positions, take the time to write descriptions of the type of person needed including their skills, previous experience, etc.
This is also the time to detail the salary levels you need to pay to get the needed talent and lay out clear lines of responsibility. It might be easy in these early days to breeze through this section, but nothing can cause chaos within a company like unclear responsibilities among the management team.
Financial Analysis
Having a good set of projections and estimates of the money side of the business can be very valuable in measuring the early success or struggles of your business. The exercise of making projections will also be key to your startup insurance agency if you intend to raise outside funds.
There are hundreds of financial reports and projections you could include in your insurance agency's business plan, but here are the fab-five that you need to include.
Balance Sheet:

This report shows what you have and what you owe.

Income Statement / P&L:

This report shows how much revenue you have alongside your expenses.

Cash Flow Statement:

Use this report to detail how and when money flows through the business.

Operating Budget:

Your budget includes the details of how you spend your money.

Break-Even Analysis: This is a tough one, but it's a worthy exercise. Your break-even report shows when your agency should expect to become profitable under given circumstances.


And that's all she wrote… Well, almost all.
All businesses are different and you may find additional information you'd like to include in your independent insurance agency's business plan. If we tried to discuss every possible section you might include and how to fill it in, we'd have quite a book on our hands. In fact, many a dense textbook has been handed out to business students with exactly that goal.
The goal here is to give you an outline to work from and some idea of how you could use a business plan to ensure the success of your new insurance agency.
Let me reiterate, don't get overwhelmed looking at this list. It looks long and complicated, but in reality, you can probably write most sections in an hour or two (or less) if you've already put a lot of thought and research into planning your agency.
If you're just starting out planning your agency, you can use the sections of your business plan as prompts for what kinds of questions you should be asking yourself during the startup process.
Now get out there and get to planning!
Starting An Agency?
Get your Agency StartUp Checklist today
Get the latest news from the insurance industry delivered to your inbox.
Are you starting an independent agency?
Get Your Agency StartUp Checklist Today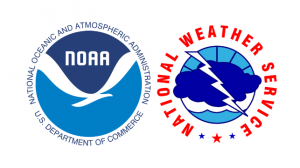 Tropical Weather Updates
5-Day Uncertainty Track last updated Sun, 24 Sep 2023 20:39:13 GMT Wind Speed Probabilities last updated Sun, 24 Sep 2023 20:39:13 GMT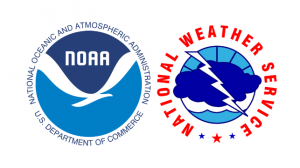 Tropical Weather Updates
Issued at 1100 AM HST Sun Sep 24 2023 000 WTPZ44 KNHC 242038 TCDEP4 Tropical Depression Fourteen-E Discussion Number 5 NWS National Hurricane Center Miami