This group of International People Moves details appointments at Everest Re, AXIS Re and Sompo International Holdings.
A summary of these new hires follows here.
Everest Re Group Ltd. announced the appointments of Ari Moskowitz and Peter Bell to critical leadership roles within the company's Reinsurance Division. Moskowitz has been named senior vice president, chief operations officer and Bell has been named senior vice president, chief executive officer and managing director of Bermuda, subject to BMA approval.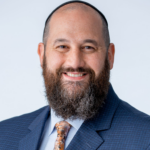 Moskowitz and Bell will both report to Jim Williamson, Everest Re group chief operating officer and head of Reinsurance.
Moskowitz has 14 years of industry experience and joined Everest in 2019 as deputy chief pricing actuary for the Reinsurance Division. In his newly created role, he will continue to oversee reinsurance actuarial pricing and will assume responsibility for claims.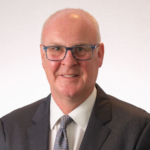 Moskowitz will have responsibility for driving operational excellence across the division and leading critical strategic initiatives.
Bell joined Everest in 2003 and has more than 30 years of experience in both insurance and reinsurance roles. Most recently, he served as deputy managing director of Bermuda. In his newly expanded role, he will oversee all of operations for Bermuda.
***
AXIS Re, the reinsurance business segment of AXIS Capital Holdings Ltd. announced three promotions from within its reinsurance segment: Simon Stirnemann, Allison Janisch and Rich Phillips.
Simon Stirnemann has been promoted to AXIS Re head of EMEA LatAm Casualty. He has been with AXIS more than 15 years, working in the Singapore and Zurich offices. Stirnemann has held liability and casualty underwriting roles within AXIS Re and most recently served as a strategic account executive. He continues to be based in Zurich and now reports to Andy Hottinger, president of AXIS Re's International Division.
AXIS Re also announced the promotions of Allison Janisch to global head of Casualty, Reinsurance product lead, and Rich Phillips to global A&H product lead. These newly created positions within the Reinsurance Products Division, led by chief underwriting officer Katie Partington Howarth, are designed to enhance coordination of these lines of business across the reinsurance segment and will work in close partnership with existing business units.
Janisch is responsible for informing the global underwriting approach for all lines of casualty business, encouraging consistency and coordination across AXIS Re. She has more than 28 years of casualty experience and most recently served as AXIS Re head of EMEA LatAm Casualty, a role she started in 2011. Prior to joining AXIS, Janisch was the head of Global Casualty for Paris Re and AXARe. She continues to be based in Zurich and now reports to Ms. Partington Howarth.
Phillips has been appointed global head of A&H Product in addition to his role as head of U.S. Reinsurance, AXIS A&H. In his new global product lead role, Phillips will work with Partington Howarth to drive underwriting consistency globally for the A&H Reinsurance business.
Prior to joining AXIS, Phillips was the president of the North America Accident & Health Reinsurance division of Munich Re and has a combined total of over 34 years of experience in the re/insurance industry. Phillips continues to be based in Princeton, N.J. and reports to Jason Busti, president of AXIS Re's North America Division.
The appointments were effective July 1.
***
Sompo International Holdings Ltd., a global Bermuda-based specialty provider of property and casualty insurance and reinsurance, announced the appointment of Marco Serra as vice president, Professional Lines.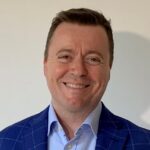 Serra has more than two decades of European insurance experience working in Italy, the UK and Spain for market-leading businesses, including AIG, ANV and Navigators. He joins Sompo International from ArgoGlobal Assicurazioni in Rome, where he was chief underwriting officer. Serra will be based in Sompo International's Barcelona office and report to Mathieu Borneuf, SVP head Professional Lines for Continental Europe.
"Sompo International has ambitious growth plans in Continental Europe and professional lines is a key area of focus. We have grown our European professional lines book to a significant size in the last three years," commented Richard Allen, EVP, Professional Lines, London Market & Europe.
"As we strive to be close strategic partners to our clients, we rely on the technical expertise and knowledge of our people. All our Professional Lines team are industry experts, each with 15-20 years' experience, so Marco's track record and distinctive skill set make him a perfect fit. He will have responsibility for helping profitably growing our Professional Lines book in Europe with a particular focus on Professional Indemnity."
Originally posted at: https://www.insurancejournal.com/news/international/2021/07/15/622866.htm