Washington Insurance Commissioner Mike Kreidler and California Insurance Commissioner Ricardo Lara are askikng all insurers that are currently required to report to them annually on climate change to start reporting their climate risks in alignment with the Task Force on Climate-related Financial Disclosures.
TCFD is becoming the global standard for such reporting for all industries worldwide.
U.K. Chancellor of the Exchequer Rishi Sunak is said to be pushing the Group of Seven (G-7) economies to impose mandatory reporting of environmental risks on their big companies. Under the proposals, the reporting would follow guidelines set out in 2017 by the TCFD.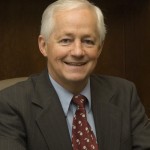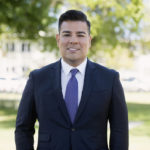 Kreidler and Lara are among the state insurance regulators who have required insurers to disclose their climate risk through an industry-specific survey developed by the National Association of Insurance Commissioners since 2010. The NAIC Climate Risk Disclosure Survey is sent annually to insurers that generate $100 million or more in annual premium income and are licensed in the participating states of California, Washington, Connecticut, Minnesota, New Mexico and New York.
A spokesman for the American Property Casualty Insurance Association, the largest trade group representing the industry, noted that U.S. state insurance regulators were the first in the world to require climate reporting, which "reflects our highly competitive marketplace and a desire to preserve consumer choice while making progress on climate risk."
"Many insurers already are reporting based on the TCFD framework and appreciate the option. More will likely utilize this tool in the future," stated David Snyder, APCIA's vice president of policy, research and international. "The TCFD reporting process is a resource intensive, multiyear-effort, so taking a gradual approach for companies, particularly companies new to it, is best."
Yevgeny Shrago, policy counsel at Public Citizen, a climate change watchdog, applauded the announcement but said state regulators must go further to protect consumers and insurers from the effects of climate change.
"First, this announcement is just another acknowledgment of how inadequate the current insurer climate disclosure requirements are," Shrago stated. "Most insurers choose to provide little more than boilerplate. Instead of just encouraging insurers, Commissioners Kreidler and Lara should use their powers to require meaningful disclosure of information about an insurer's climate exposures, including their investment in and underwriting of fossil fuel projects."
Shrago further called for plans for "supervising insurers in a way that reduces their climate exposure from fossil fuel investment and underwriting."
The TCFD guidelines were approved by the G-20 Finance Ministers and endorsed by environmental groups and more than 1,800 businesses from around the world.
"Climate change is a significant risk to insurers, and therefore policyholders, due to intensifying natural disasters and higher claims," Kreidler said in a statement. "It's critical to have access to climate-related financial information so insurer stakeholders – regulators, policyholders, investors and company employees – can understand how well insurers are taking climate risk and the severe weather events that they represent into account."
Lara said California's record-setting wildfires and extreme heat waves are a call for climate action by insurance companies.
"Every consumer is going to feel the effects of climate change, just like every insurance company whether they sell homeowners' insurance or life insurance," Lara said in a statement. "Adopting a global standard for disclosing climate risks will put our insurance companies on the same footing with other major businesses in being financially ready for increasing climate risks."
The Climate Risk Disclosure Survey pre-dates the TCFD guidelines and has been issued annually since 2010, including eight questions for insurance companies to answer about how they incorporate climate risks into their mitigation, risk-management and investment plans.
The survey questions align closely with the TCFD guidelines and recommendations.
Last year eight insurers used the TCFD guidelines, and more have agreed this year to adopt them. The eight companies that filed TCFD disclosures are: AIG; Allianz; Assurant; Axa; QBE; Swiss Re; Travelers; and Zurich Insurance companies.
Originally posted at: https://www.insurancejournal.com/news/west/2021/06/08/617843.htm