Welcome to the weekly round-up of insurance industry news. We've got a lot to cover today so let's dive right in!
Workers' Compensation Research Study Shows No Treatment Delays Due to COVID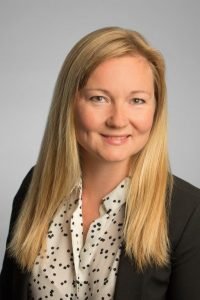 According to research by economist Olesya Fomeko with WCRI workers injured on the job did not experience any additional wait for treatment during the peak of the COVID-19 Pandemic. By comparing the first two quarters of 2020 with the same period of the previous year the study found that waits for qualifying treatment were actually shorter.
The data comes from 27 state's worker compensation systems.
Fomenko also notices a significant drop in certain types of services being offered by medical providers leading to the conclusion that many patients were delaying routine or non-emergency visits leaving serious workplace injuries to be treated more quickly.
Rescue Efforts Fall Short for Gulfstream Insurance Rescue Efforts Fail – Administrative Supervision In Effect
With potential investors saying thanks but no thanks, the Sarasota-based personal residential carrier has been placed in Administrative Supervision by the Florida Office of Insurance Regulation. This action was taken shortly after Demotech withdrew its "A" rating.
Supervision by the OIR is planned for a 90 day period starting June 25 while other companies are sought to take over some policies. Any policies outstanding after the 90 day period will move to the state-run carrier Citizens Property Insurance
This unfortunate turn of events for Gulfstream comes after a difficult 2020 followed by significant losses caused by the severe winter storms in the south-central US early in 2021. 
AIG Employees Returning To Offices In September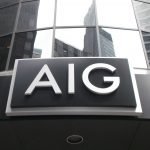 With safety regulations in place and a nationwide vaccination push making progress American, Internation Group Inc. says it's time to get back to the office. In a move sure to send thousands out shopping for new work outfits, AIG is joining a number of last finance firms in making the transition back into their physical offices.
Insurance Industry Heading to Faster Recovery than After 2008
We're back baby! (said insurance executives)
Unlike the financial crisis of 2008, the insurance industry seems to be experiencing a quick recovery according to Swiss RE economists.
During the last great downturn, heavy capital losses and depleted incomes across the board lead to a long slow recovery for the industry. Thanks to government support programs, 2021 demand for insurance seems to be quite resilient. 
As a prime example of strong results in 2021, Travelers Companies Inc was able to beat Wall Street's expectations by over a dollar per share.
What's The Deal With This Climate Change Thing?
Seems that the Pennsylvania Insurance Department has been asking itself this question around the office. 
The PDI has decided to join a number of other states around the country in work on the National Association of Insurance Commissioners Climate Risk Disclosure Survey. 
With over 75% of insurance companies identifying current or upcoming risks due to climate change, more state insurance regulators will likely start asking themselves if they are ready to deal with the effects of climate change. 
Agent Hall Of Shame
Chad Mackland of Council Bluffs, Iowa is the newest inductee in the insurance agent hall of shame thanks to a long list of no no's  including
"Mackland was alleged to have fraudulently converted life policies, increased policy coverage without consent, initiated or directed others to initiate policy loans without the insured's consent, initiated or directed others to initiate premium draft changes without the insured's consent, misrepresented the purpose of various insurance forms, and misrepresented to multiple insured's that money would be deposited into a special holding account when in fact no such account existed and the money was used as premium payments for life policies."
This is according to the consent order from the Iowa Insurance Division.
Remember folks, crime doesn't pay. Mackland has lost his Iowa insurance producer's license, was placed on probation, given community service, and ordered to fork over $30,000