10 Ways To Finance Your Independent Insurance Agency StartUp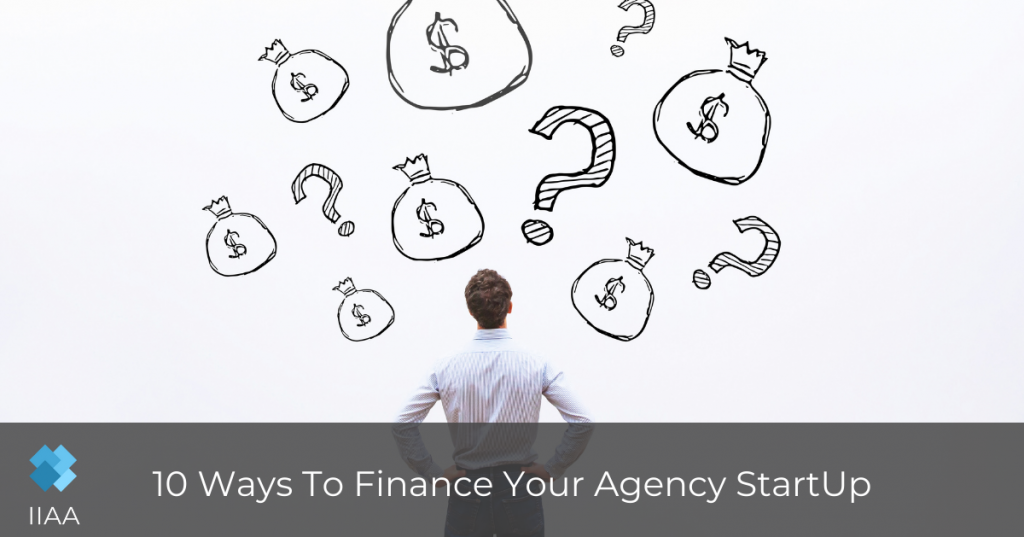 Congratulations on making the decision to open agency! Now you've got a big decision, how do you plan to fund your startup independent insurance agency?
There are a hundred decisions you'll need to make in the early days of planning your agency, but one decision could mean the difference between success and failure. Where are you going to get your startup and initial operating funding? 
We won't be spending much time on how much capital you're going to need to start your independent insurance agency. Depending on the choices you make including location and type of staffing, it might take anywhere from $5,000 to $50,000+ to get your agency off the ground, but that's for another article.
Our goal is to discuss the ways you might get the initial capital required to start an independent insurance agency. You may be able to rely on a single method from this list, or maybe you piece together your agency startup funding using a few different methods. 
Self Finance
You've already got the money

: Congratulations! If you've already got the money to start your agency, that's one less decision you need to make.

 

Cashing out retirement funds:

If you've built a large nest egg and are the type to risk it all on a new venture you could consider cashing out your retirement funds to start your insurance agency. While I don't intend to give much direct financial advice here, I will warn you to carefully consider the risk of this option. Also, be sure to check with financial advisors about potential fees you could be responsible for if you take this option.
Personal Line Of Credit
A personal line of credit

: This is an open and unsecured line of credit. If you are approved for a personal line of credit you will be given a credit limit and allowed to withdraw as you need. An unsecured line of credit means the loan is not secured by any collateral.





Personal lines of credit will generally have a smaller credit limit and higher interest rates because they are unsecured and therefore a bigger risk to the bank.





If you want to use a personal line of credit to help fund your agency you could contact your local bank or try one of many

online banks offering personal lines of credit

.
Loans Against Personal Assets
This type of loan is a secured loan meaning you put up collateral and if you can't pay the loan, you could lose the collateral. Because you're putting a little skin in the game you'll likely get a higher loan amount and lower interest rate.

 

Borrow from retirement funds like 401k:

Many 401k providers allow loans to be taken against the balance of your retirement fund without incurring the penalties you might pay for an early withdrawal. These loans normally have very low or no fees and no interest payments as you're borrowing your own money.





As you investigate this option be sure to understand the repayment timeline requirements. You should also balance the potential loss in your retirement fund's growth compared to the savings in interest rates.

 

Cash-out mortgage refinance:

If you have enough equity in your home, you could remortgage the property and take cash out of the deal. For example. If you owe $150,000 on your home and it's worth $400,000, you could potentially mortgage the home for the full value ($400,000), use that loan to pay off the original mortgage ($150,000), and get the difference of $250,000 in cash.



Home equity line of credit:

Like a mortgage refinance, a home equity line of credit (HELOC) allows you to take advantage of the equity you've built in your home. A HELOC is a line of credit secured by your home. If you are approved you will be given a line of credit to draw funds from.
Business Loan
Get a business loan:

In theory, a commercial loan will be approved based on the credit history of your insurance agency. Chances are, if you're reading this you haven't even started your business yet, let alone built its credit history. The reality is that most business loans also require a personal guarantee and will require you and other owners of the business to have acceptable credit. 
Credit Card Advances
Use credit cards for startup funds:

You may not know it but many business owners have relied on personal credit cards in the early days. In some cases, credit cards may offer the lowest interest rates available for unsecured lines of credit. If you're not able to get a bank loan and don't have any personal assets to borrow against you may strongly consider using credit cards to fund your agency startup. 
Friends And Family
Get loans from friends and family: What are friends for if they won't give you money to start your business! In all seriousness, this may be a viable option but be sure to think long and hard about what it will mean to your relationships if you owe money to your best friend or Aunt Judy.



Friends and family funding is much less formal than other methods of funding. The only limits are what you can get the lender to agree to. In exchange for their kindness in helping you out, you could offer to pay an interest rate, give up equity in the company, or offer to mow their lawn for the next 50 years.
Angel Investor
Find an angel investor:

An angel investor is a person who has a bunch of money, and wants to invest it in an early-stage startup company. You probably hear this term most often associated with tech startups but many angel investors focus on other industries as well.





Despite the name, an angel investor isn't in the game to do good deeds. These savvy investors will often ask for some equity or percentage of your business in exchange for their money.
What's The Best Way To Finance Your Independent Insurance Agency Startup?
Of course, I can't exactly answer that question for you but I hope that by presenting you with the available options, you can find the right combination of financing options that will help you get your independent insurance agency off the ground. 
Chances are that no single option will get you the funding you need. You may have a bit of your own money, take a personal loan for initial startup cash, and open a home equity line of credit to cover early operating costs. Don't forget to have a good business plan for your insurance agency in place before you start raising funds for your agency. Many investors will want to see how you plan to operate and grow before they agree to help finance your business.
Starting An Agency?
Get your Agency StartUp Checklist today
Get the latest news from the insurance industry delivered to your inbox.
Are you starting an independent agency?
Get Your Agency StartUp Checklist Today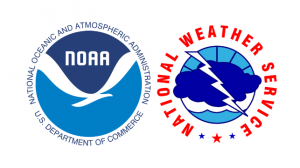 Tropical Weather Updates
5-Day Uncertainty Track last updated Tue, 03 Oct 2023 14:51:13 GMT Wind Speed Probabilities last updated Tue, 03 Oct 2023 15:29:42 GMT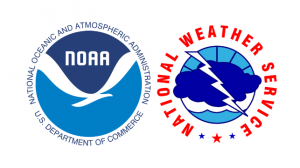 Tropical Weather Updates
Issued at 900 AM MDT Tue Oct 03 2023 932 WTPZ45 KNHC 031450 TCDEP5 Tropical Storm Lidia Discussion Number 2 NWS National Hurricane Center Miami